Pro-Line Clear Body, 1956 Ford F-100 Monster Truck: 1/10 T-MAXX, Savage, Revo 2.5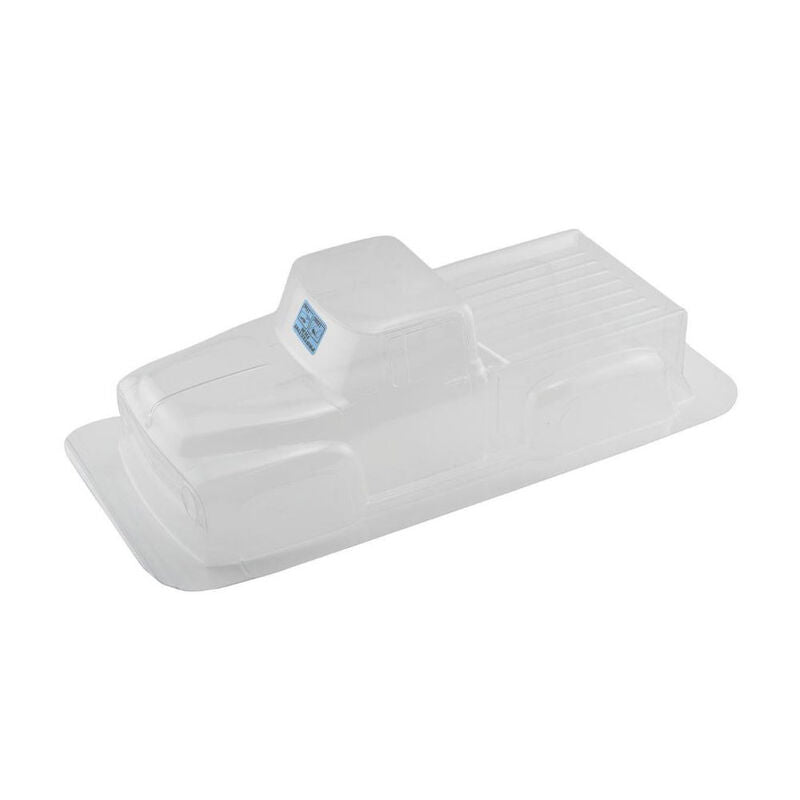 Made with crystal clear polycarbonate
A true American Classic with simulated wood bed
Paint-then-peel over spray film
Detailed sticker sheet and window masks included
This is a 1956 Ford® F-100 Clear Body. Pro-Line extends their line of classic trucks with a timeless classic, the 1956 Ford® F-100. There's nothing like a classic. Rugged, non-plastic interiors and simplistic designs of the 1950's cars and trucks seem to attract people of all ages to them. Pro-Line has captured the detail and look of the `56 F-100 and is now available for your MAXX®, REVO® 2.5, and Savage Trucks. When you're looking to add to your classic collection, or maybe you had a passion or the full scale version of the 1956 Ford® F-100, then check out Pro-Line's scaled down version for today's most popular monster trucks.
Includes:
Clear 1956 Ford F-100 body
Window templates
Decal Sheet
This is sold as a clear and unpainted body. Image of the painted body is only to display details. No vehicle chassis is included with this product.
Made with Genuine GE .060 Lexan
A true American Classic with simulated wood bed
Paint-then-peel over spray film
Detailed sticker sheet and window masks included
Made in the U.S.A.
Includes
Clear 1956 Ford F-100 body
Window templates
Decal Sheet
Please allow 2-3 days for your order to be processed and shipped. You will be notified of the shipment tracking number via the e-mail address you have provided us when the package has been sent. Currently, we will only ship to the address that matches the billing address registered to your credit card. Trying to create an order with a credit card that doesn't match your delivery can result in the cancellation of your order.